October 2023
---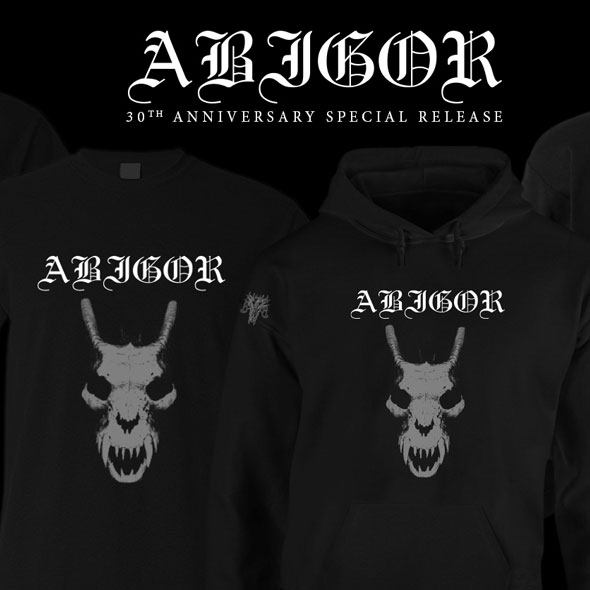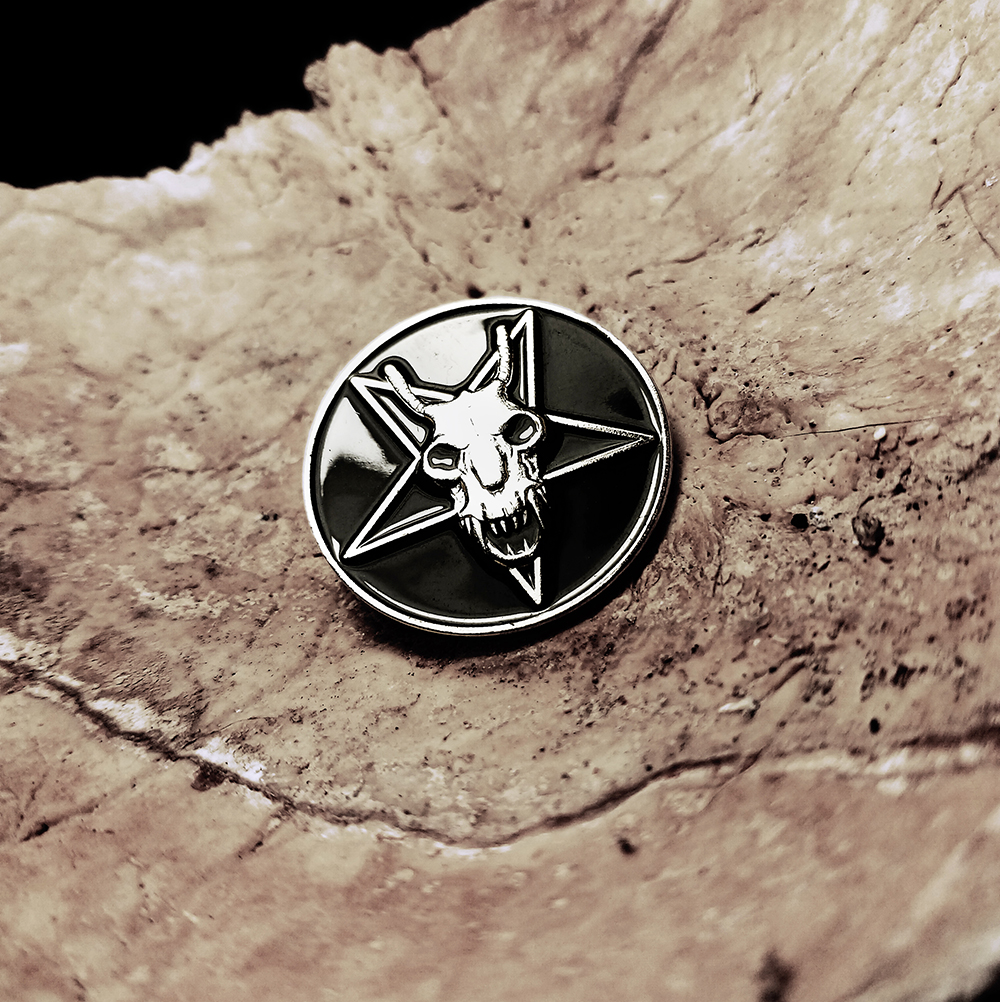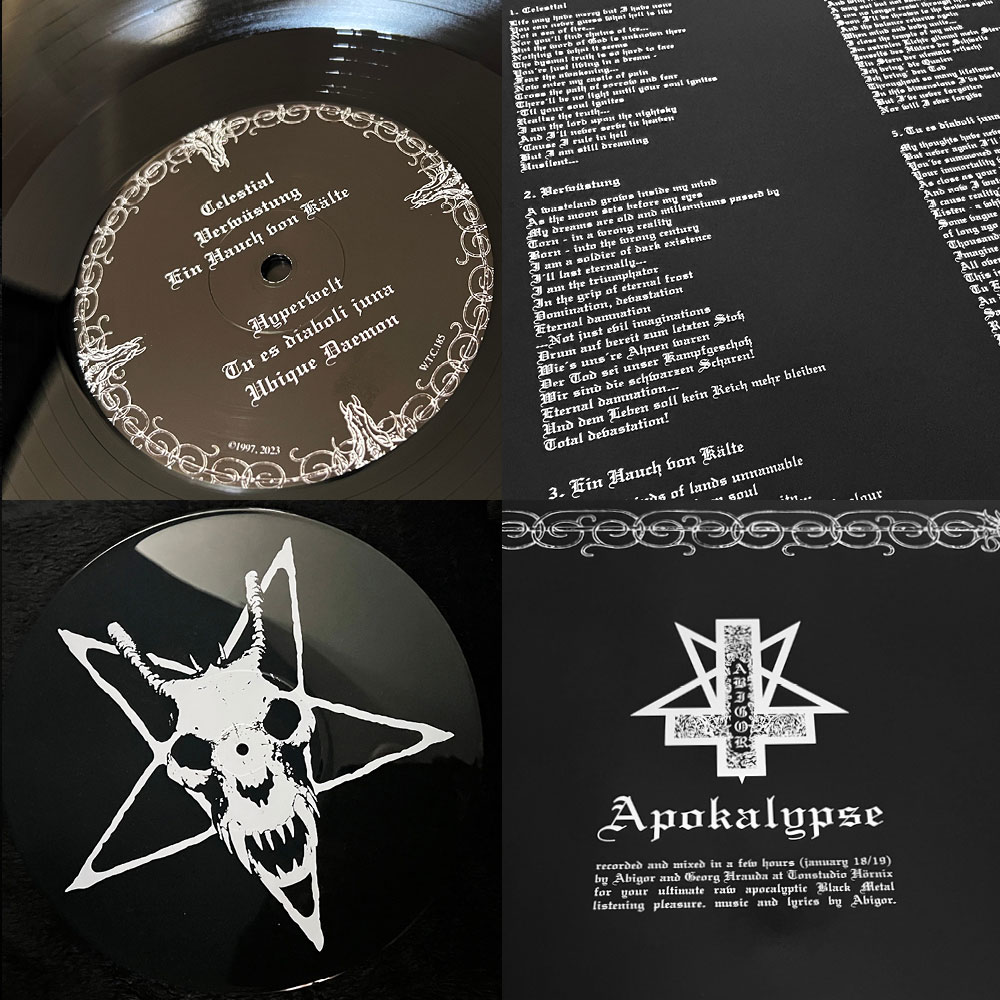 Apokalypse

Written in autumn to winter 1996, butchered to tape in jannuary 1997. Over a quarter-century later, this 2-day-session at Hörnix Studio gets its first stand-alone vinyl release. Efforts have been made to present it as visually satisfying as possible, with screenprinted B-side and embossed cover. For the 30th anniversary of the band, in honour of the Great Dragon, the original 1997 merch design, plus an enamel metal pin, will be printed in a limited run.

October 2023
---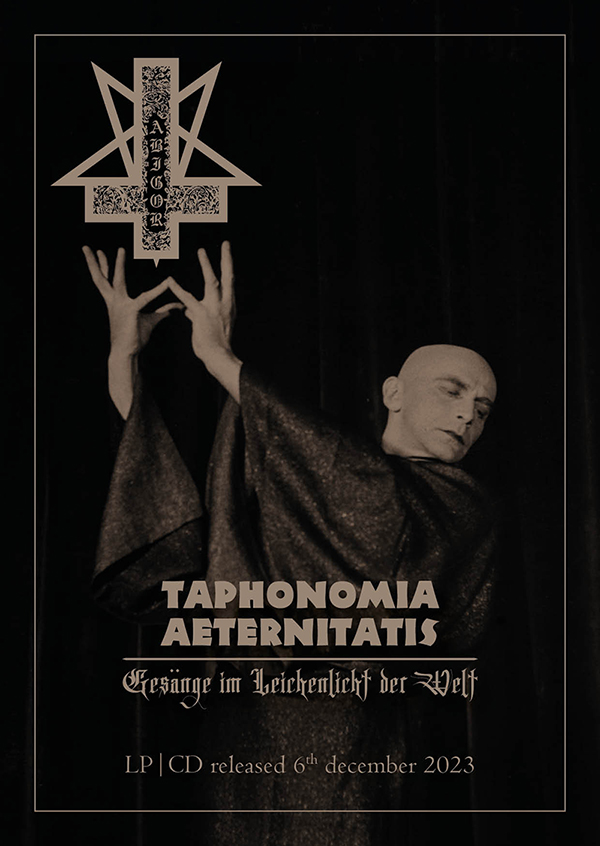 Taphonomia Aeternitatis - Gesänge im Leichenlicht der Welt

ABIGOR´s new album, crowning the band´s 30th year of existence, is in the pressing plant and will be released as announced below.
Before that "Apokalypse" will get its first ever stand-alone vinyl release, with embossed cover and some limited merchandise featuring the original 1997 design.
Regular news concerning the above and much more will follow.

March 2022
---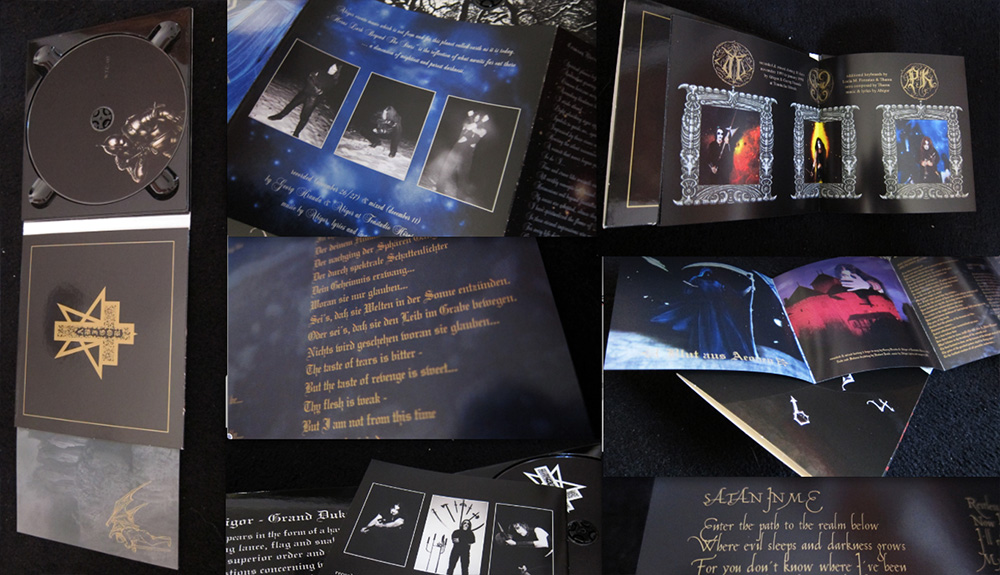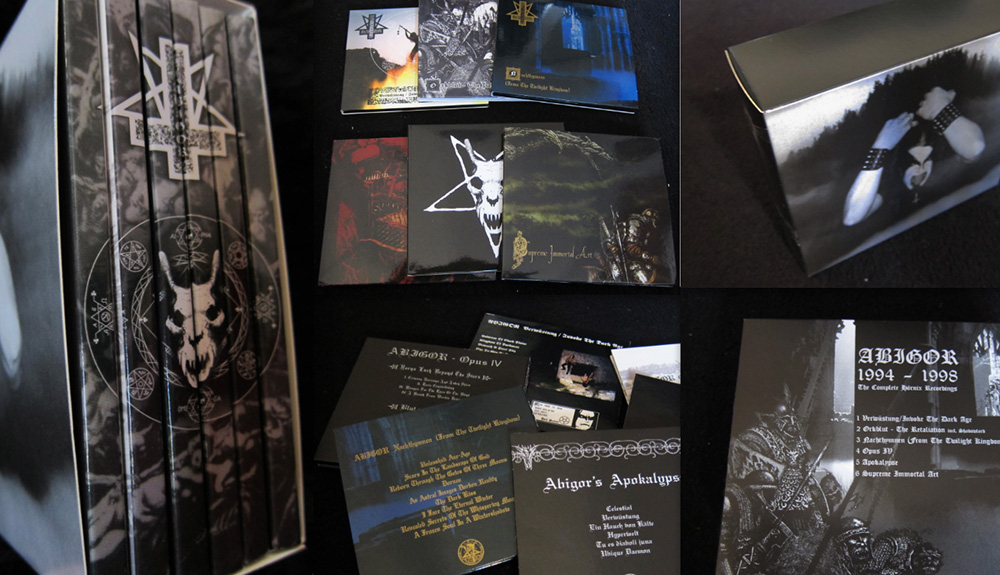 1990s REISSUE COMPLETE

Here´s the second batch of 90s albums: Opus IV, Apokalypse & Supreme Immortal Art, to complete the 6 CDs recorded at Hörnix between 1994 and 1998 by PK, Silenius & TT.

Also available is a slipcase to collect all 6 recordings, and by that, finally the loyal CD buyers have their version of the LP box released many years ago. The sound has been carefully restored and if necessary slightly corrected, but kept as original as possible, without any attempt to match those modern BM releases which all sound the same. We also have spent years to collect all the original bits necessary for the layout, which has been meticulously rebuilt from the original photos, books, bits and snippets, like back in the 90s. The quality surpasses the old releases, also the lyrics can now be read.

Sold via the WTC mailorder: https://bit.ly/wtcwebshop
while all 6 can be listened to via our bandcamp page:
https://luzifer.bandcamp.com

January 2022
---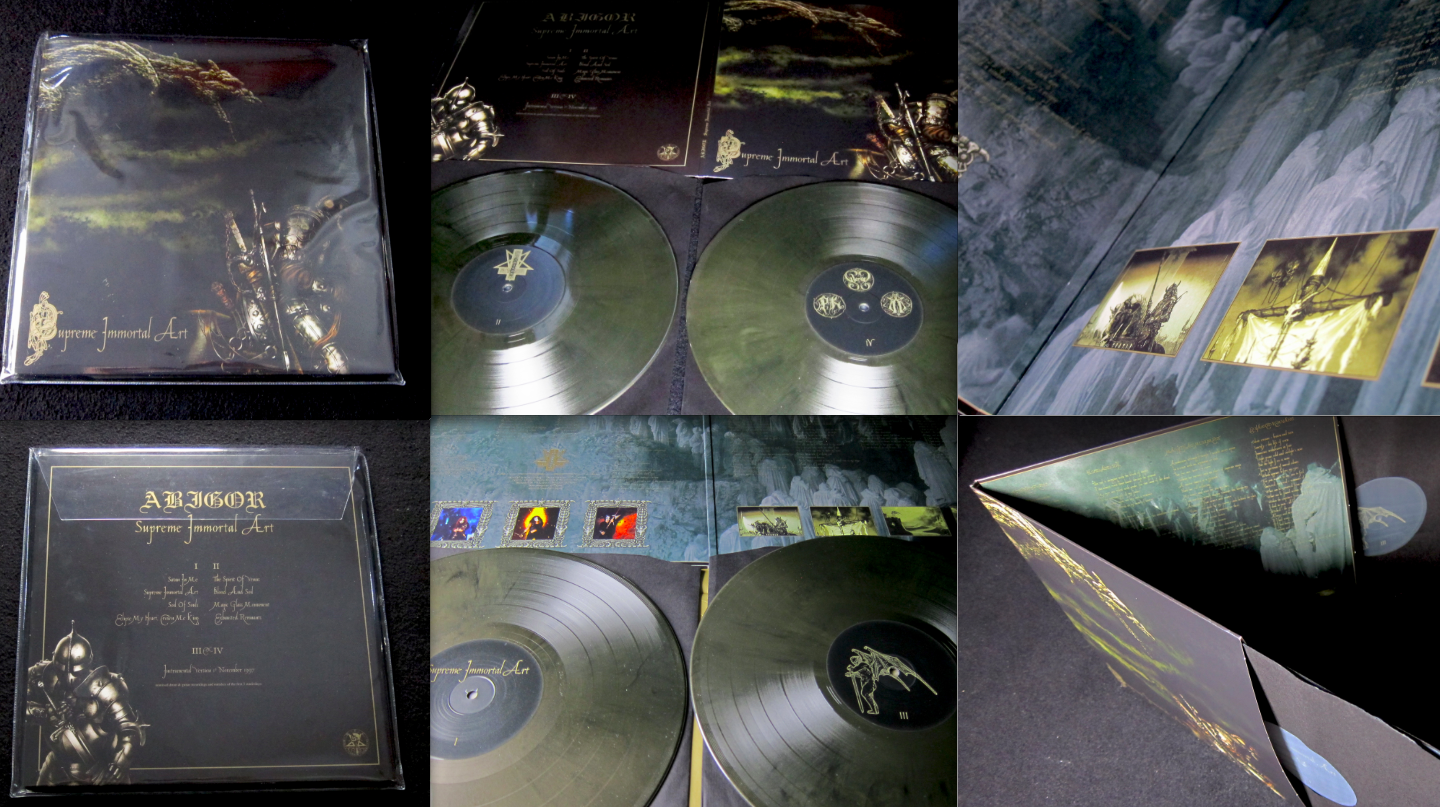 SUPREME IMMORTAL ART (deluxe double album version)
LP 1 - Supreme Immortal Art, original version, 1998
LP 2 - Supreme Immortal Art, raw instrumental version, november 1997

Over the past 25 years, SIA has been an album we deemed slightly problematic. But the more time has passed, the more we made peace and identified with it, as work that was right at the time. After Apokalypse, this was the logical other extreme, a bombastic album, with keyboards as the defining element. Yet, this is just one side of the coin.
LP 2 features a version which has in parts surfaced here and there, sourcing from an old cassette. A year ago, PK found the original, superior quality CD-R, which we took home after the first few studiodays back in november 1997, for Silenius to rehearse and to see what should be overdubbed guitar-wise.
Unmixed, with random fader settings on the mixing desk, on the evening of the third recording day. Still, this old Hörnix-Studio CD-R turned out as a valid historic document 25 years later, and worth to be released. With a few surprises – like an unedited, long ending part of a song with 2 more riffs, missing on the finished album.
Side C and D, pressed in the order of original recording, shows the nucleus and the essence of Supreme Immortal Art and ABIGOR 1997. We approached recordings back then just as we did on the demos – still an immature and not "professionally trimmed" band, everything done on the spur of the moment. Not elaborate and sophisticated, but rough and in retrospect, sloppy. But for us, it still was the magical years, full of "that energy", although the dawning of a golden period´s end. Ravel in nostalgia, for this is a genuine artefact of a sunken era!

https://luzifer.bandcamp.com/album/supreme-immortal-art-2vinyl-samples

https://w-t-c.web-republic.de/store
June 2021
---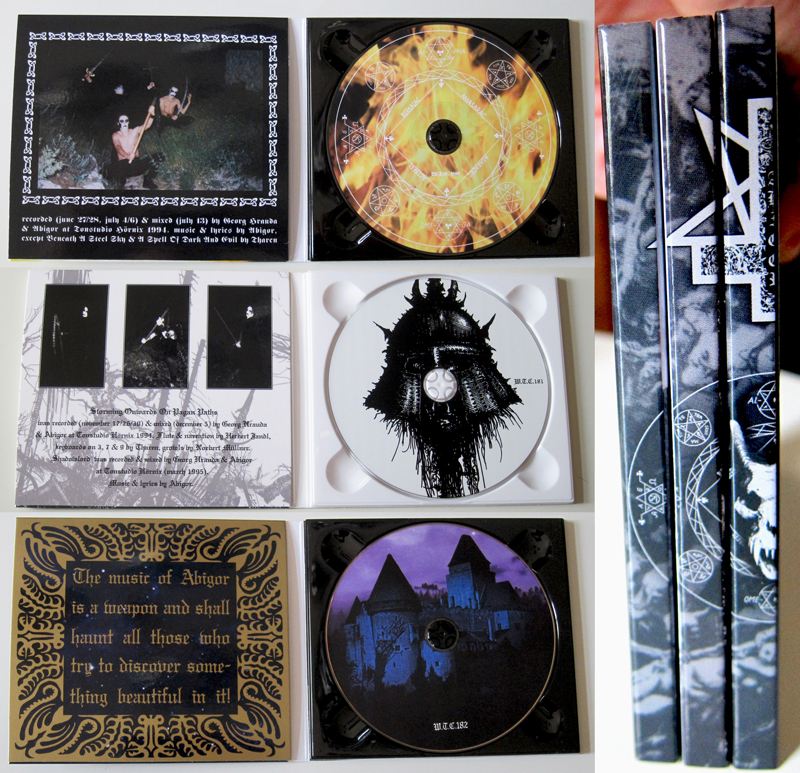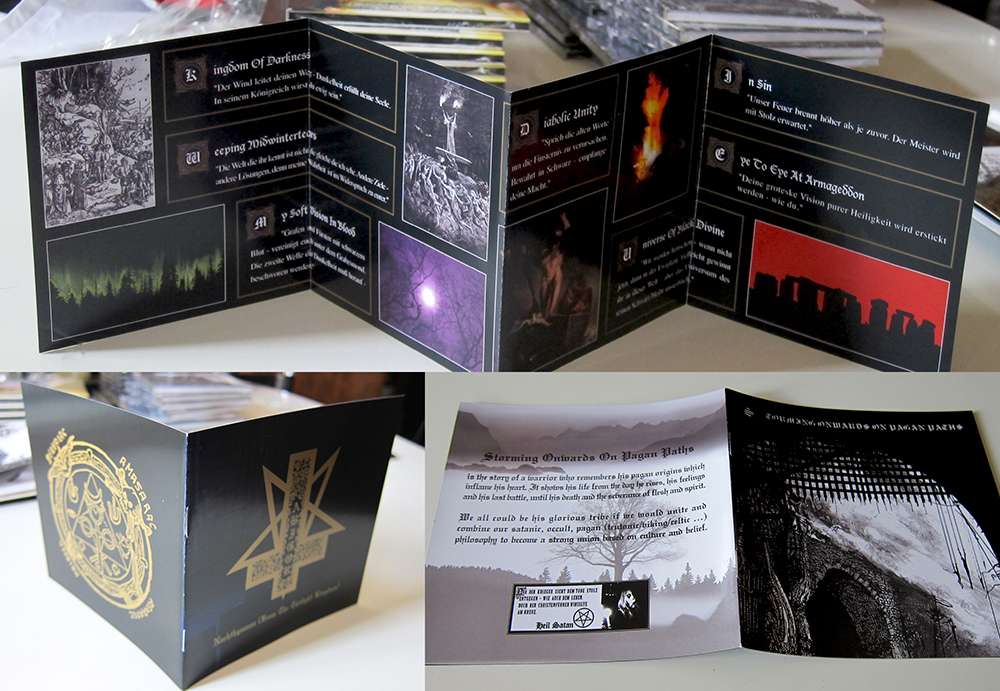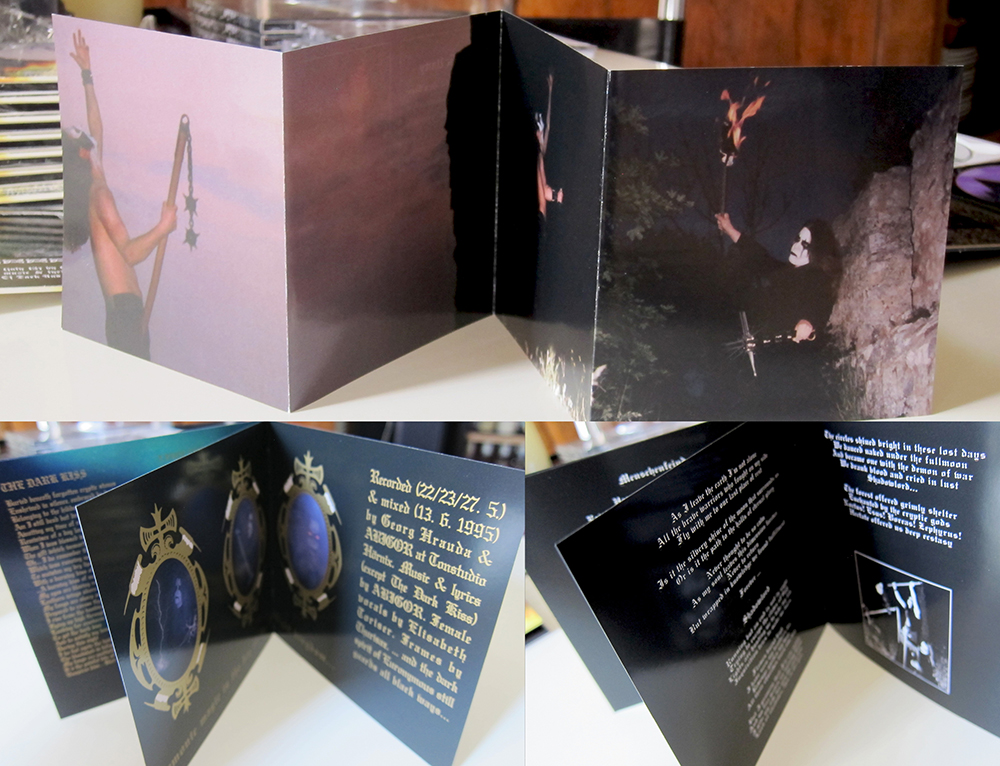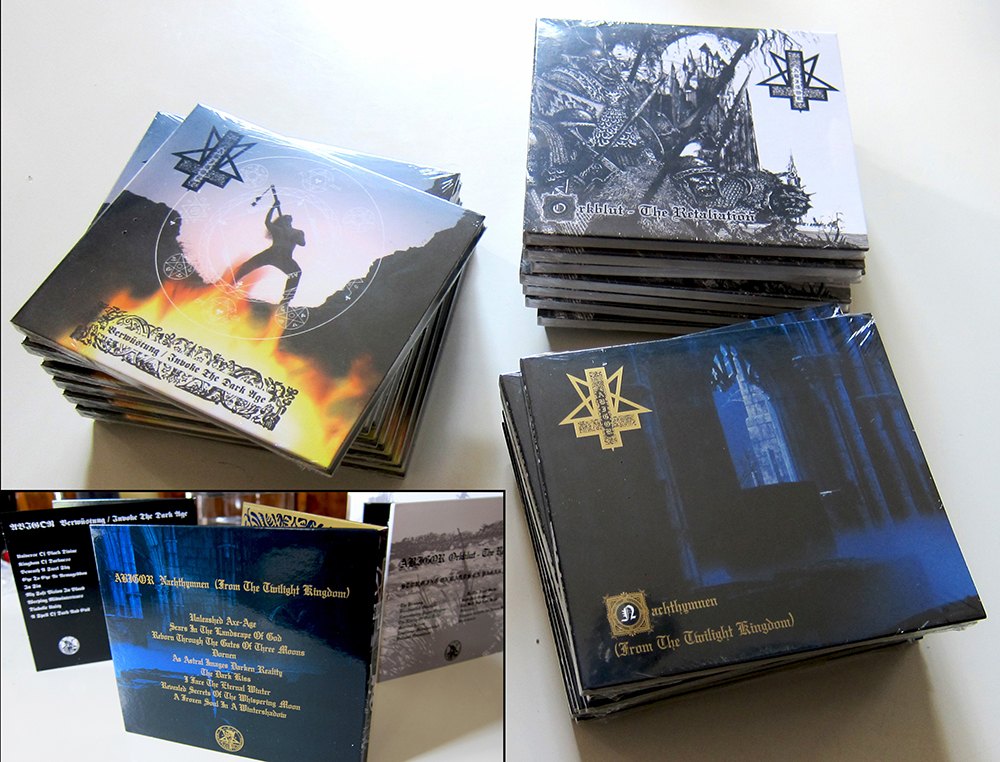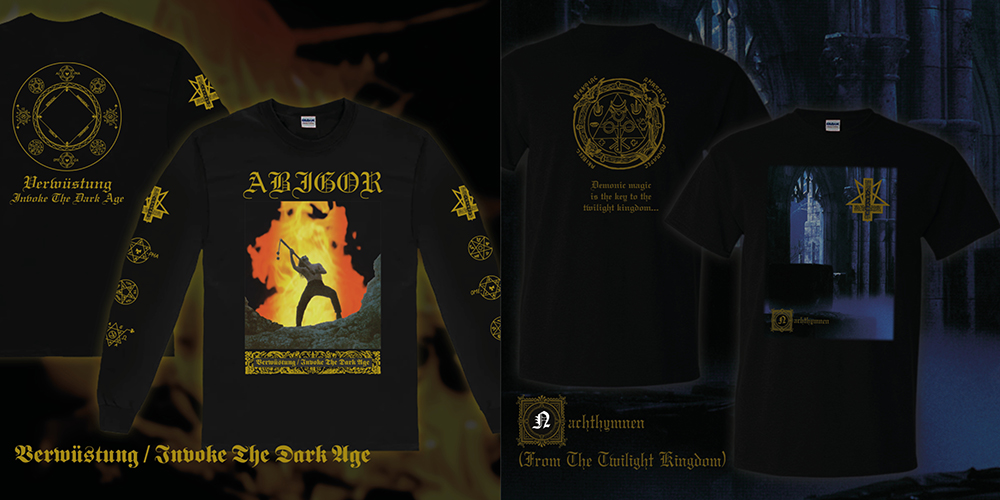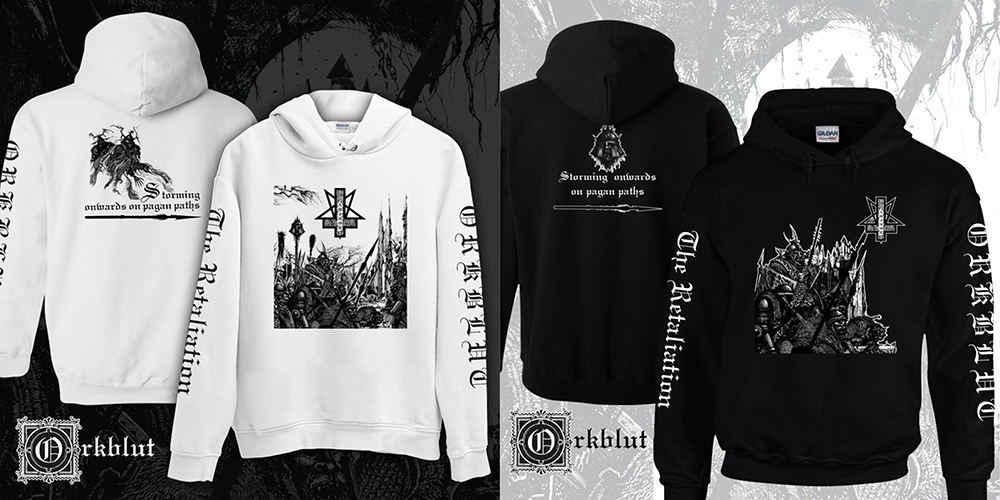 VERWÜSTUNG, ORKBLUT, NACHTHYMNEN Re-Releases
In the early 90s, a special kind of energy was at work. Back at Hörnix, we may have captured a whiff of that incredibly dense atmosphere, and are honoured to present a small piece of Black Metal history – our testimony to the madness raging 3 decades ago.
We have prepared these items for years, meticulously collected and assembled the artwork from original photos, books, snippets, drawings, negatives, postcards and rub-letters. Everything was rebuilt from scratch and comes from the same original bits and pieces as used back in the 90s. Nothing was cheaply scanned from old releases, like often the case with such old works. Some flaws were corrected, with the aim to retain and surpass the first pressings.
We bow our head and humbly share our memories of those glorious reckless days, when our youthful spirit was feeding the flame to burn the world to ashes.
http://store.w-t-c.web-republic.de/index.php?language=en
p.s.: Once the remaining 3 albums (Opus IV, Apokalypse, Supreme Immortal Art) are released, a box to collect all 6 Hörnix albums will be available.
March 2021
---

THE 1990s ALBUM-REISSUES ...
… will finally be available in CD format.
Released in two batches so it´s not too many at once, the first 3 (Verwüstung, Orkblut, Nachthymnen) will materialise in about 3 weeks, the other 3 (Opus IV, Apokalypse, Supreme Immortal Art) later this year.
Together, these recordings form the same complete early studiowork compendium as the 6LP box. We plan to have a box for the CDs plus liner note booklet available with the second batch. Just like the LP box, we have laboriously recreated the layout from many small ORIGINAL SOURCES, image snippets, pieces from books, photographs, frames, not from any scanned old release like others do it! We spent years to get it together and these will be high quality releases in terms of both, audio and artwork.
Soon our early history finally can be savoured again in the best respective form for the price of regular releases - now on CD and soon on cassette, too.
VINYL

For now, there will be NO vinyl reissues along the CDs. We don´t want to devalue the LP box, which people bought for very high sums on the second hand market. It would be cynical to watch our faithful listeners spending several hundred Euro on the box, and then release cheap individual LPs with the same content and quality. The mainstream companies behind Mayhem, Emperor, Ulver and the likes may have pranked their fans with a box release and after a short while, the same as "collectible" individual LPs, but we despise to exploit
our listeners!
Nevertheless, some occasional vinyl releases will surface, namely, a Supreme Immortal Art "deluxe" DoubleLP, with the full keyboard-less instrumental as second vinyl.
And ONE DAY, yes, the old albums will be available on LP again, just not in the near future. The 6 LP box was a statement and still stands as one. No matter how profitable it would be to release such LPs now, money is one but not the only reason to release something!