May 2018
---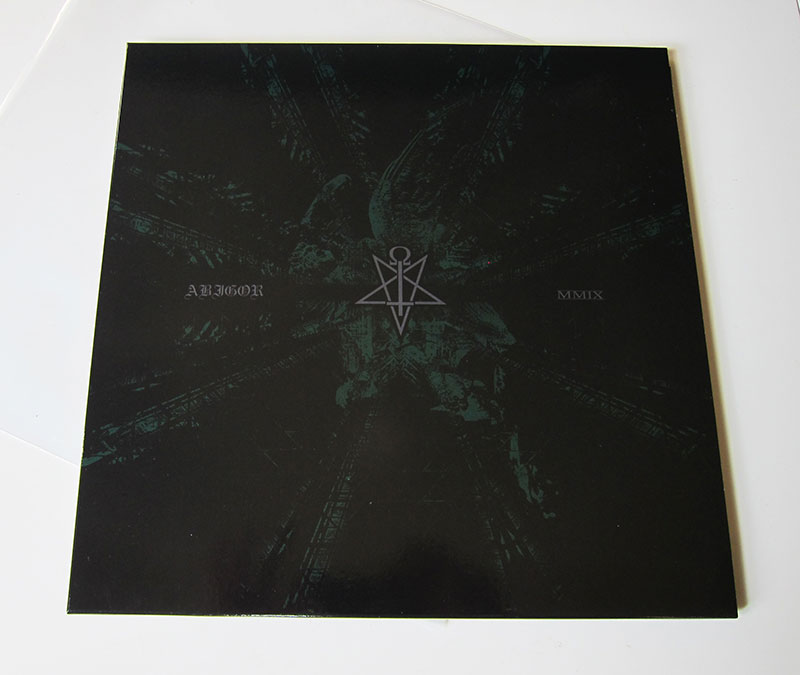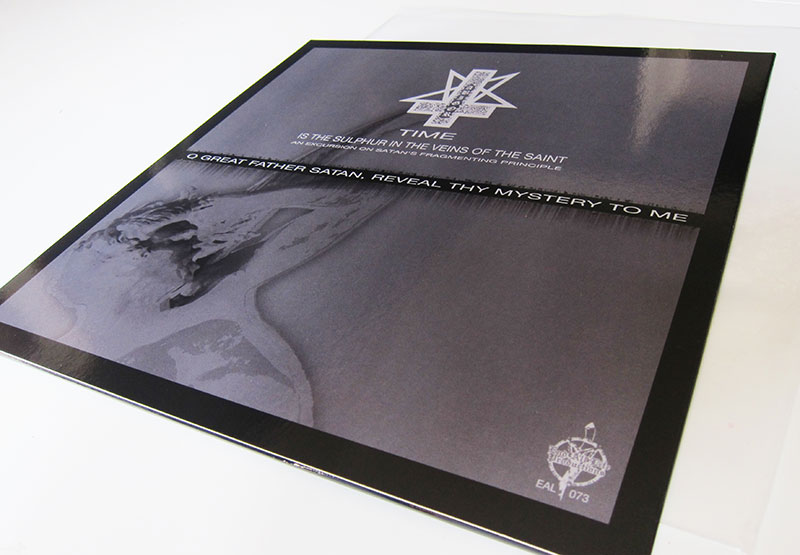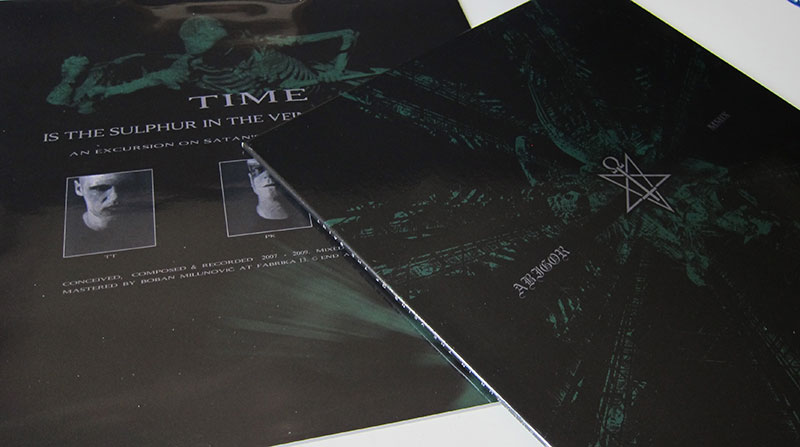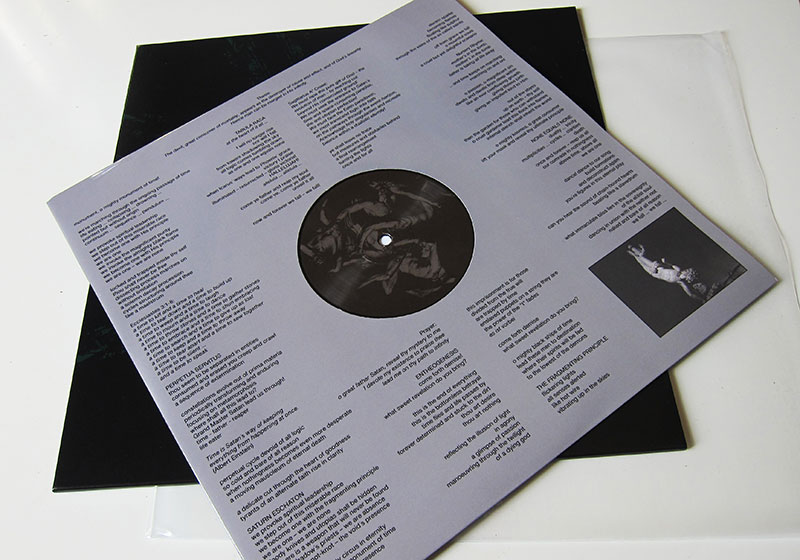 "Time Is The Sulphur In The Veins Of The Saint" 2018 LP
(EAL073, originally released 2009)

www.noevdia.com/news

store: www.noevdia.com/shop
sound: http://luzifer.bandcamp.com/track/cut-up-preview-time-is-the-sulphur-vinyl
January 2018
---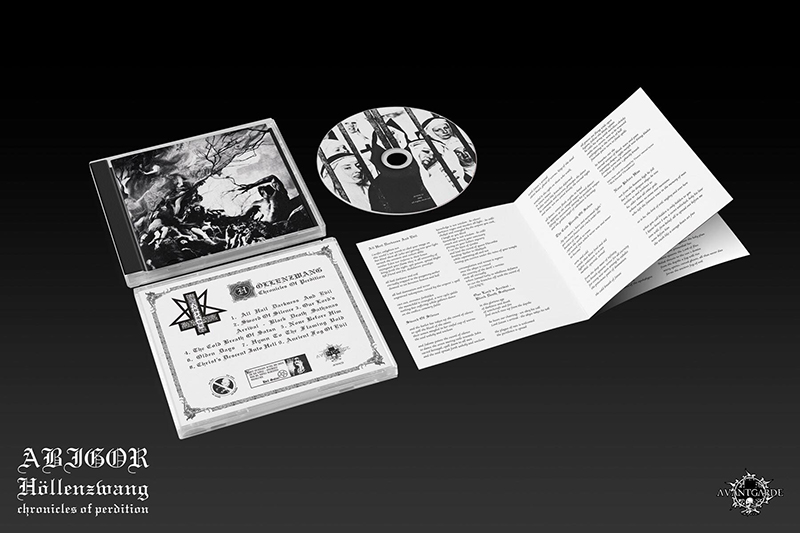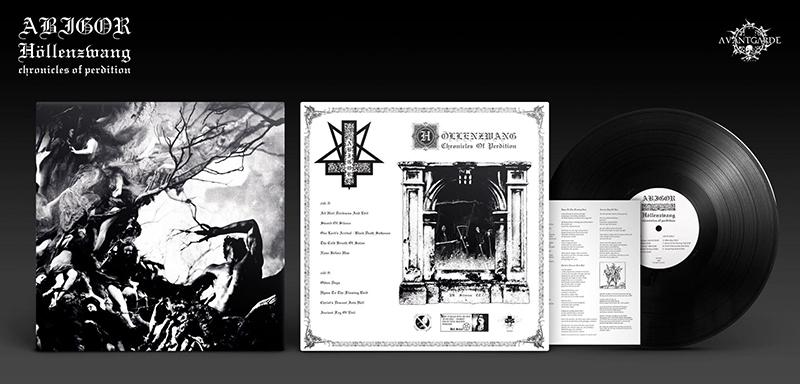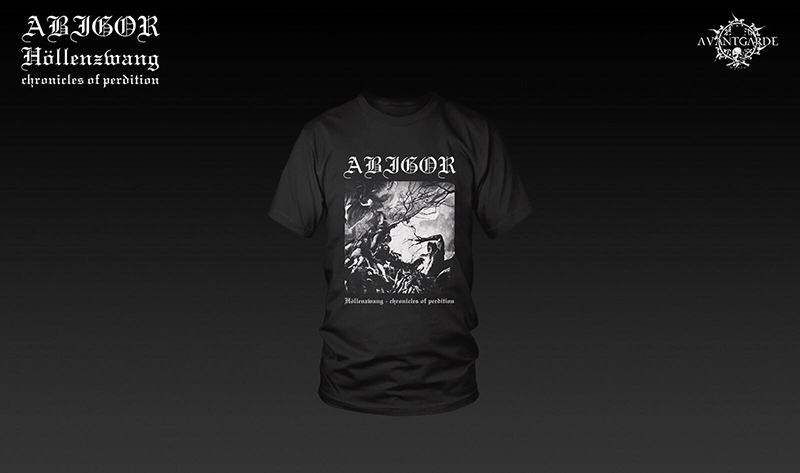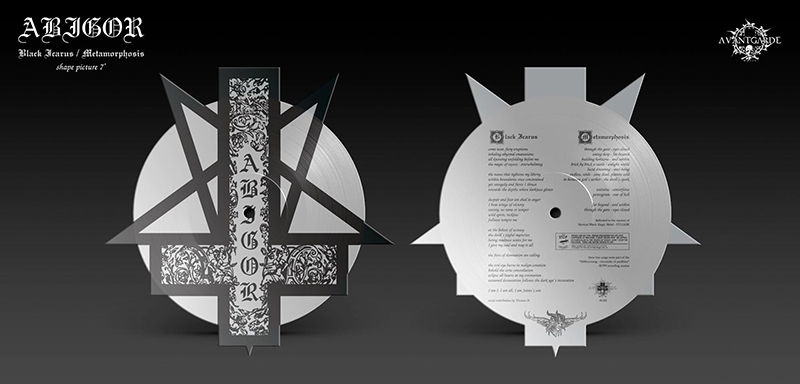 refering to AVANTGARDE MUSIC...
ABIGORs new album is now available on Spotify, iTunes and our own Bandcampsite:
iTunes link:
www.apple.co/2E1QQeF
Bandcamp link:
avantgardemusic.bandcamp.com
For those who are waiting for something "more physical",
keep an eye open here and in the store.
In the next days we will present all products covering the Höllenzwang release, including a special extra release for vinyl maniacs, the album t-shirt, and of course the album itself on cd and lp formats.

www.facebook.com/avantgardemusiclabel

These are the first previews for the LP and CD, to be accompanied by a T-shirt in good old screen print quality. We travel further back in time and fulfill nostalgic 1980s moods with a shape picture disc to decorate one´s cave, featuring the non-album songs "Black Icarus" and "Metamorphosis".
November 2017
---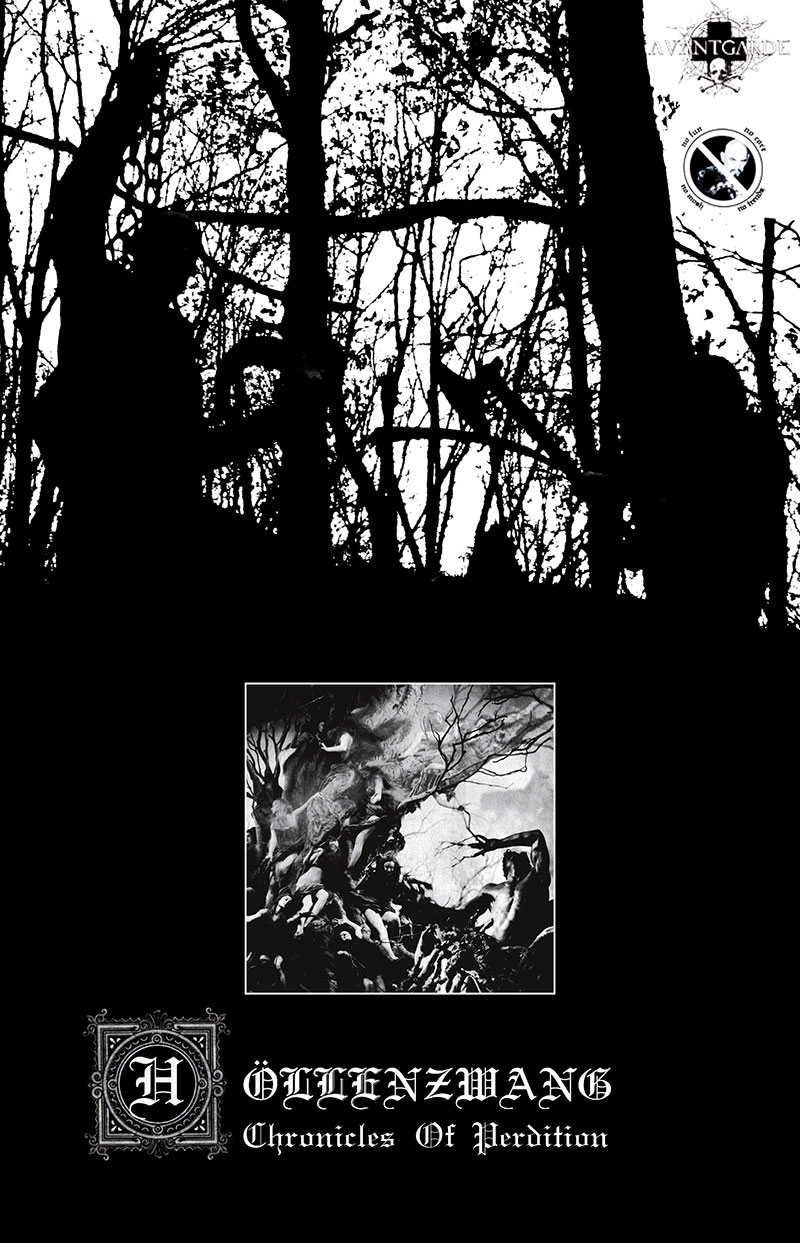 Höllenzwang - chronicles of perdition

is now being sent off to the pressing plant. True to our continuing refusal of commercial marketing, there won´t be any fancy youtube video, tons of merch or other promotion campaigns. This is the first glimpse of what you could expect on the forthcoming album - condensed to 36 minutes of pure aural evil.
The only noteworthy information to pass on is the underlying musical / technical concept of the album: there is no - not one single - additional guitar track recorded. No additional melody, no solo, no doubletracks. Instrumentally, we limited ourselves to record a rather natural and direct album consisting of 2 guitars, a bass and "blastbeat" free drums. To remember the original idea of early 90s Black Metal which always meant both - TRADITION and at the same time INNOVATION. The past is alive, the black flame burns bright - all hail darkness and evil!
https://luzifer.bandcamp.com/track/songpreviews-of-h-llenzwang

July 2017
---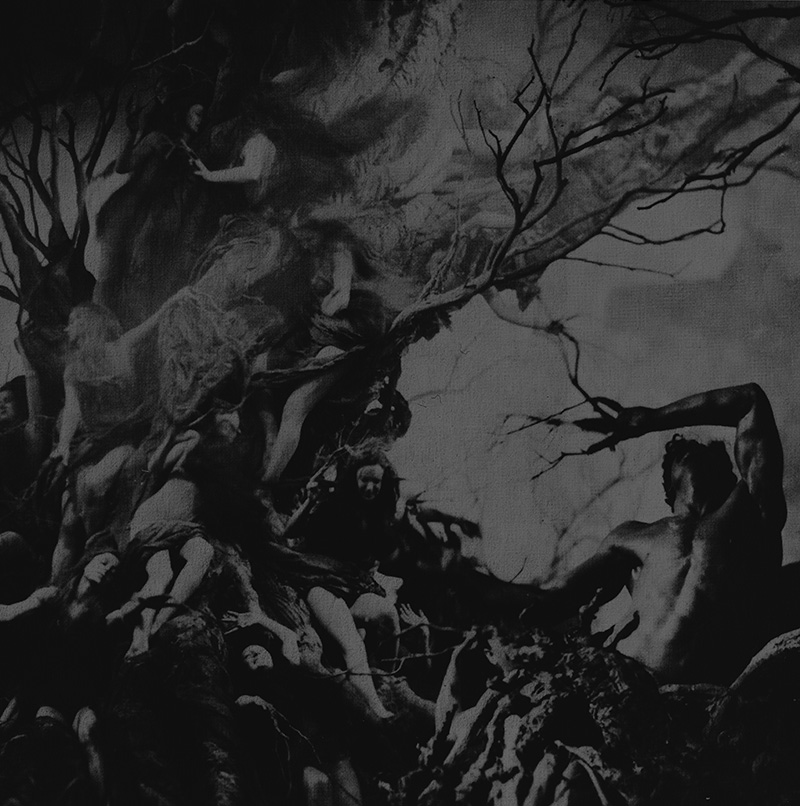 New Abigor album almost finished!

Black Metal may still be excellent, and the pool of "occult" or post-DSO bands is huge. But where´s the pounding greatness of Natten´s Madrigal, Apokalypsens Ängel, Det Som Engang Var or the Strid 7" today?
Not that we would or could fill this gap, but in Abigor´s very own stubborn way and with the old-school execution of mentioned masterpieces, our new album was recorded without a single "blastbeat", without multi-guitar madness or downtuned disharmonic riffing.
String wise, minimalism was the law - only one guitar left, one guitar right, and a bass in the middle. Not one single additional guitar-track to add soli, melodies or double-tracks.
Lyrically, all hokuspokus and theological pondering was avoided. It´s not an album of a seeker, or about one´s initiation, or to lecture, but about the Devil and the Devil only! An impulsive work stripped down to the very basics that maybe could have been released in the 1990s.

This technical restriction as well as a focus on the the evil force that sparked Black Metal ablaze at the beginning of the 90s also torched our work again.

Silenius is soon starting to record the vocals, and you can expect the new Abigor LP and CD after the summer makes way for the autumn´s gloom.

Here´s the first 3 - maybe not too representative, more soon to come - instrumental extracts (PLAY AT LOUD VOLUME!) to an album that will feature the following songs:

1. All Hail Darkness And Evil
2. Sword Of Silence
3. Black Icarus
4. The Cold Breath Of Satan
5. Our Lord´s Arrival - Black Death Sathanas
6. None Before Him
7. Olden Days
8. Hymn To The Flaming Void
9. Christ´s Descent Into Hell
10. Ancient Fog Of Evil
11. Metamorphosis

www.soundcloud.com/abigor-2/abigor-new-album-instr-sample-july-2017

March 2017
---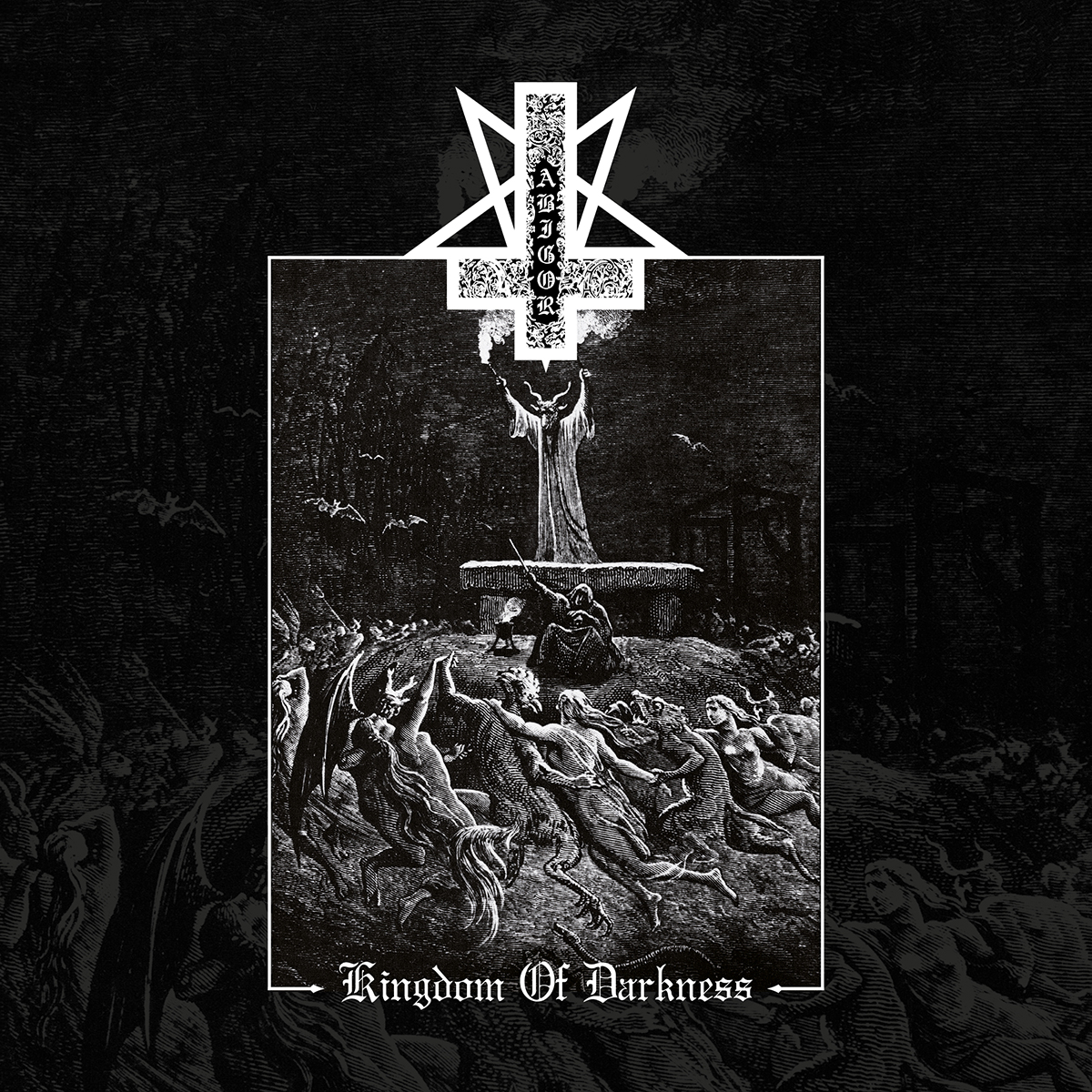 Kingdom Of Darkness 7" / 2016

Kingdom Of Darkness - The first step into the dark age… Created in late 1993, the first monolithic statement of ABIGOR. Kingdom Of Darkness is probably the most important ABIGOR song.
Re-recorded for the American print of Imhotep #11 in 2016.
Sharpened, and intensified in performance but at all cost far from "modernising" this old hymn or presenting a half-hearted "self-cover-version".

Severance – from Orkblut 1994
Celestial – from Apokalpyse 1996
Eerie Constellation – From Opus IV 1995
Recorded on a 4track back these days in the old rehearsal cellar.
This witnesses how things were in the ancient days, pure devotion…

Finaly available through Bandcamp …
http://luzifer.bandcamp.com/album/kingdom-of-darkness-7-2016