August 2019
---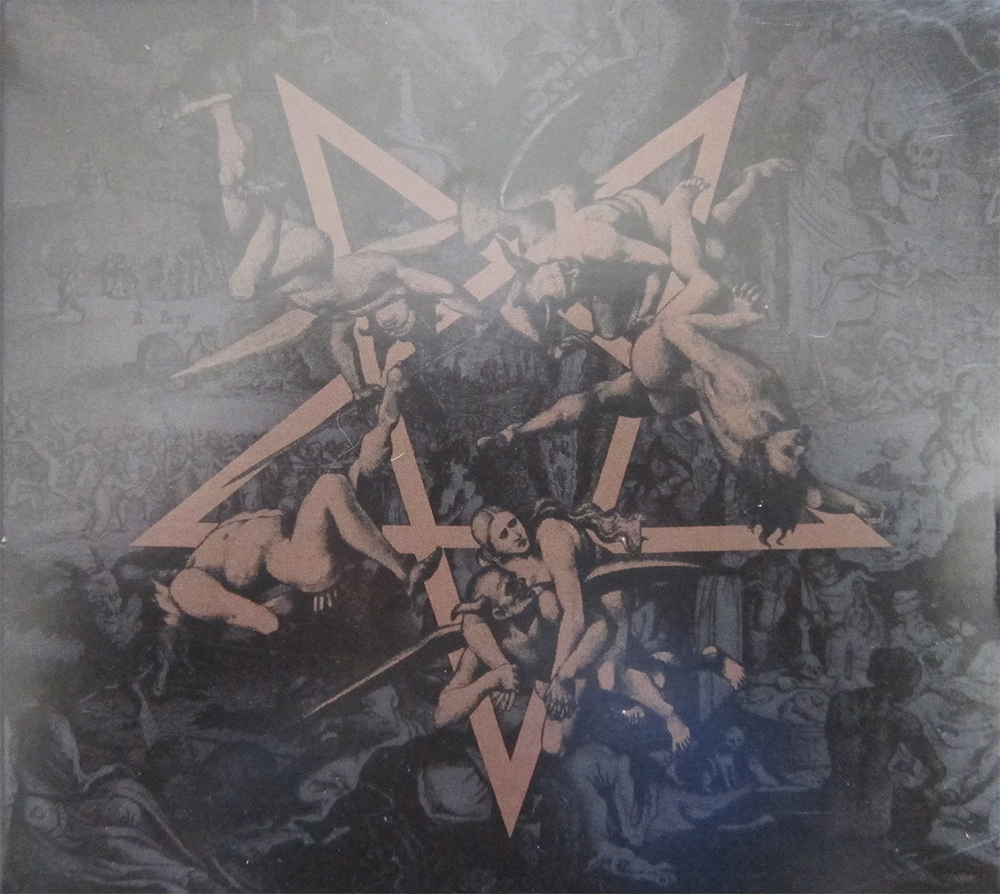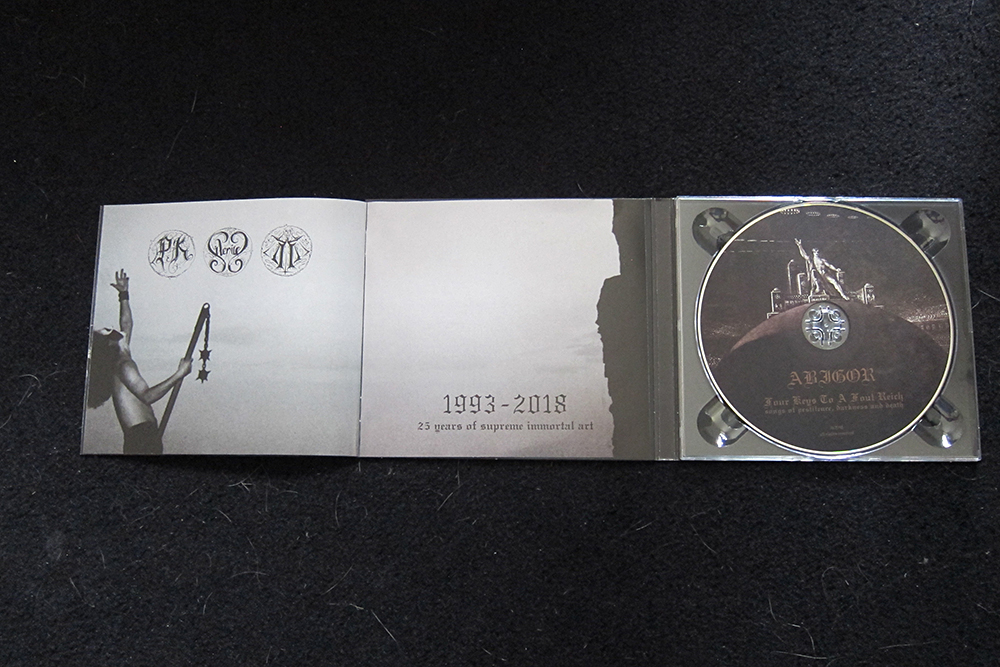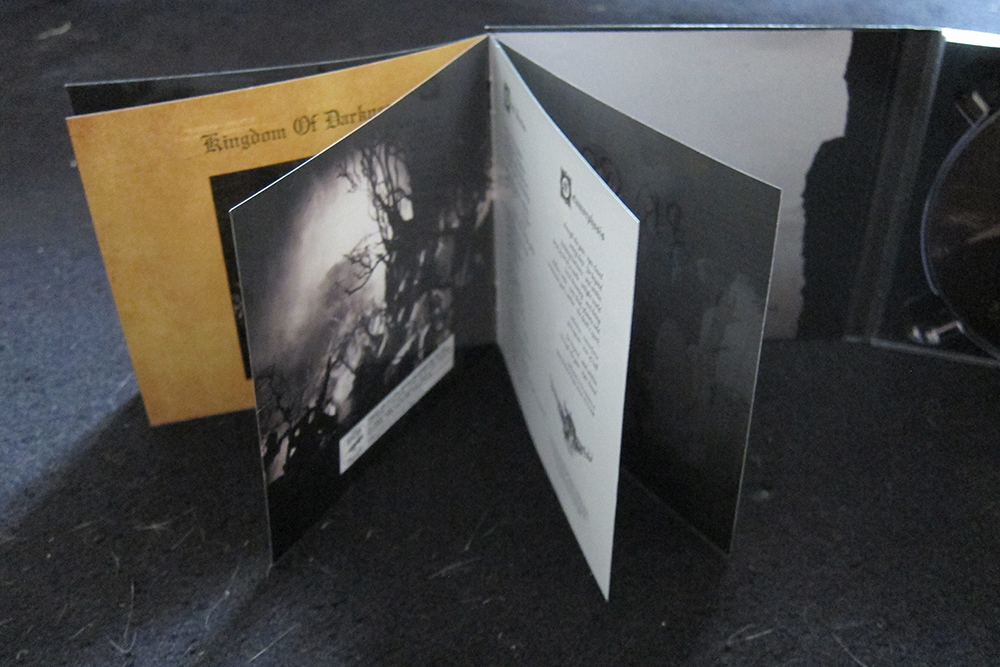 "Four Keys To A Foul Reich - songs of pestilence, darkness and death"
has just been released by Avantgarde Music. Finally gathering all vinyl-only releases on one disc: "Supreme And Immortal" 7inch, "Kingdom Of Darkness" 7inch, "Black Icarus" shape picture disc and "Supreme Immortal Art" keyboard-less instrumental rough mix 1997 (of which 2 songs have been released as "Structures Of Immortality" 7inch).
With very few exceptions, this isn´t nice sounding, polished album material but rough, old, analogue recordings, partly sourcing from 4track tapes or cassettes. Therfore it´s most probably not for the superficial BM music-nerd, but for those whose allegiance to ABIGOR goes deeper. Last year marked a quarter century of the band´s recording history, this is our belated salute!
www.sound-cave.com/en/band/abigor/four-keys-to-a-foul-reich
Evidently, we have never been exploiting our history - if a band´s reissue and merchandise list towers high above their creativity and radical artistic contribution, then you know they worship at the altar of Mammon. This goes for labels and bands alike, flooding an oversaturated scene with hyped up "collectible" items of always the same old fucks, rather than supporting new, serious artists. But there is a time to look back for us, too. Expect a lot coming soon, wholeheartedly celebrating the 1990s, a glorious decade which defined everything that´s out there today in a too often watered-down form. Nostalgia may be a valid sentiment occasionally, yes, but then the command must sound "Onwards, onwards"!
June 2019
---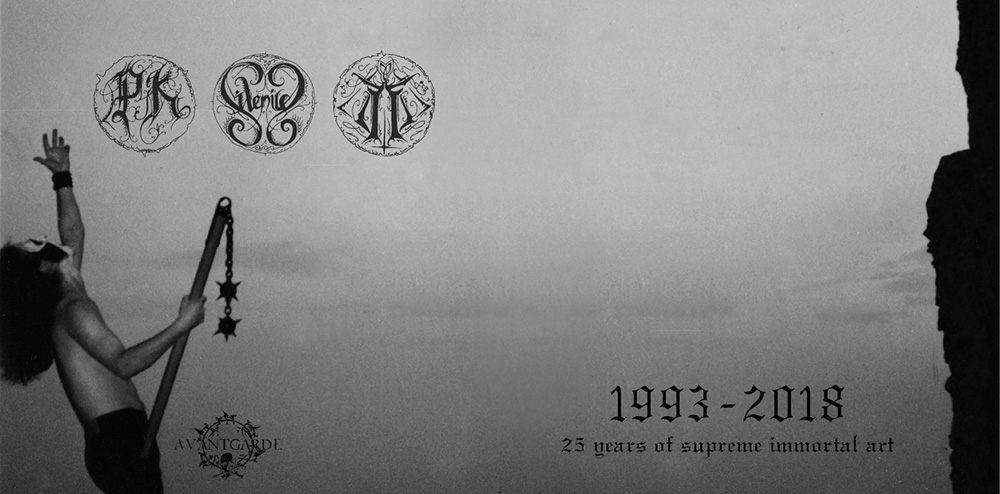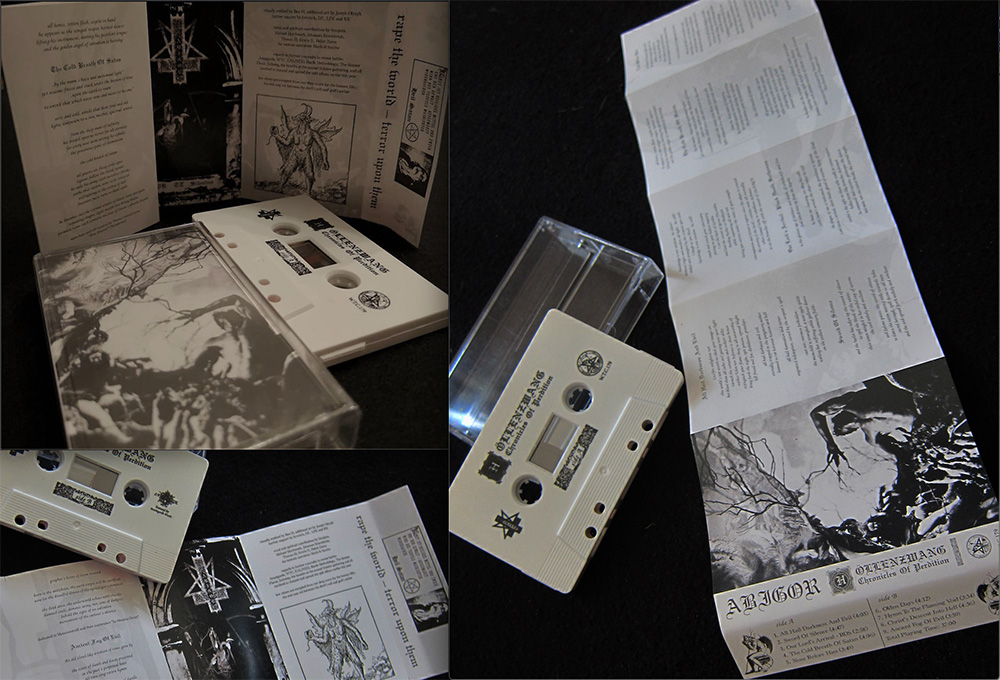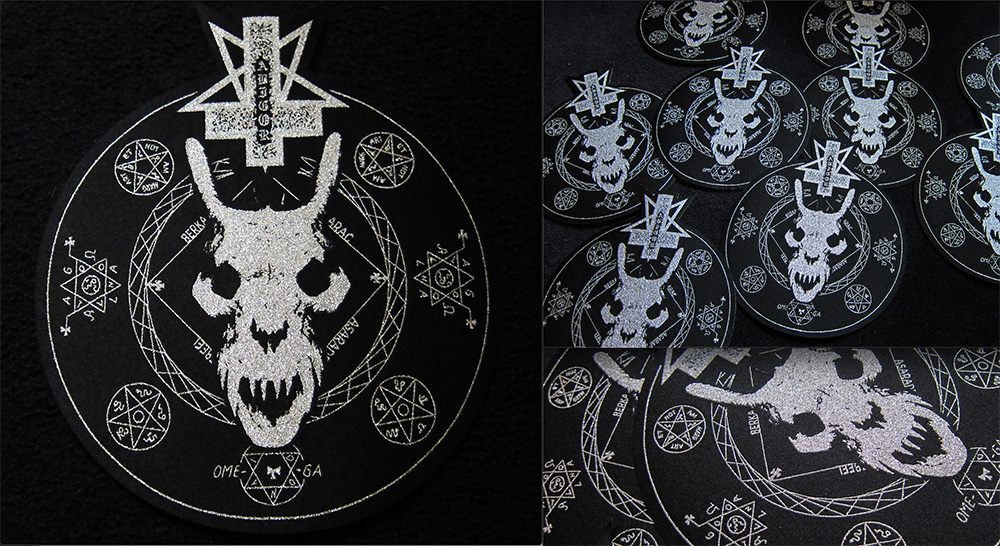 DEATHLIKE SILENCE.

The previous year marked ABIGOR´s 25th year as a recording entity - a quarter century. But we rather ended social media activity and let the year pass. Höllenzwang was released earlier, together with Leytmotif Luzifer it is out there to spread the putrid message.
Yet silence ends right now.

1. Off to the pressing plant this week goes a CD, collecting all vinyl-only releases on Avantgarde Music:
FOUR KEYS TO A FOUL REICH is comprised of three 7"s and, purely on demand, the complete keyboardless instrumental of Supreme Immortal Art.
"Punishing" loyal CD buyers with exclusive vinyl songs was never our intention, so, finally, everything recorded soon is available on both formats. More infos on release.

2. Like already done with Leytmotif Luzifer, W.T.C. just made Höllenzwang cassettes, supplying those who keep their format oldschool.

3. For the first time there is an ABIGOR backpatch available, in very limited quantity. High quality woven silver thread on black, shaped cut.
If you see this surrounded by trendy or mainstream patches, we will send you a free 1990s 6xLP boxset for ripping it off that guy´s vest.
Send video of such action to the known email address.
"NO FUN, NO CORE, NO MOSH, NO TRENDS" - past, present and forever.

Patch & tape: https://w-t-c.web-republic.de/store/index.php?language=en

Following a rather logical thought, our social media threads will stay few and mundane-themed, and rather inform than ideologise (or pose). To our knowledge, words like "hermetic", "occult" and similar don´t mean "loud and clear on the internet" anyway. Also, an elite per definition isn´t a maximum number of shopping addicts and collecting rich-kids. Also, there is no need to mystify, you know what to expect from us. 26 years and onwards. Radical Satanic Black Metal.

More to follow, soon.
May 2018
---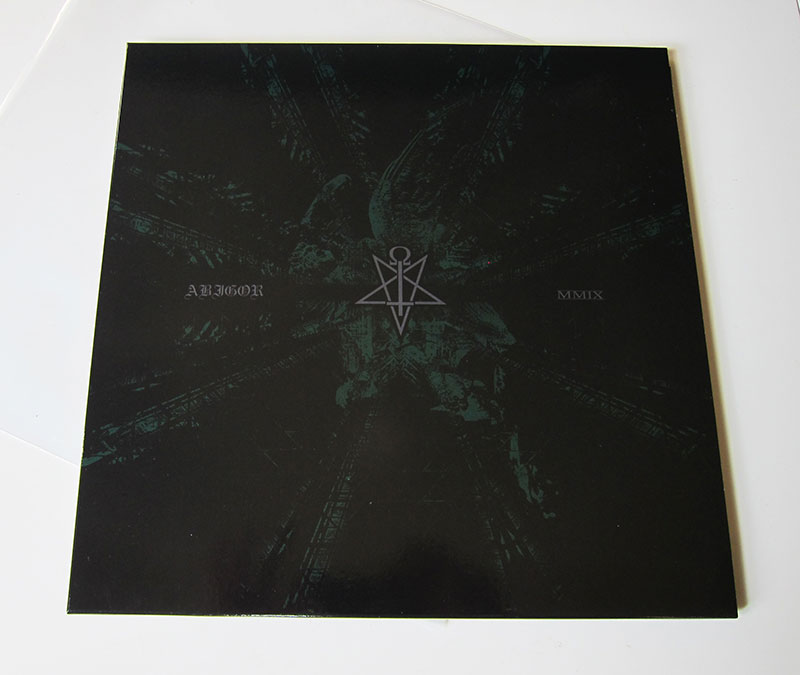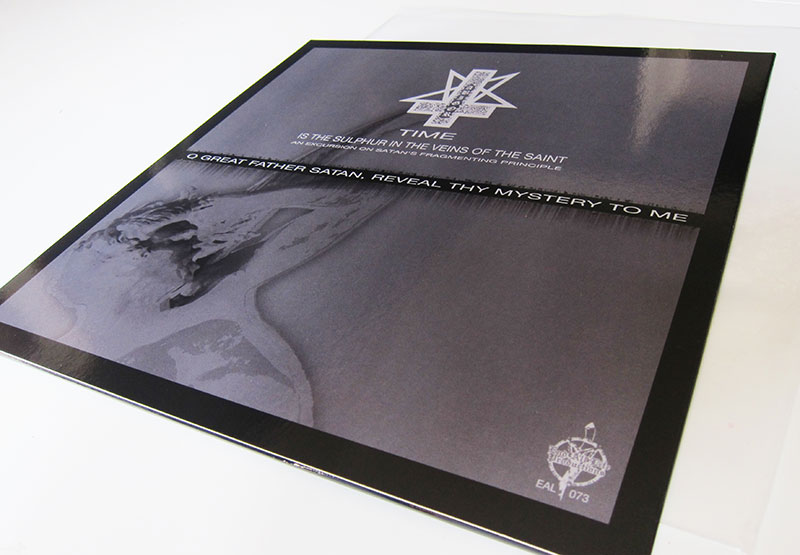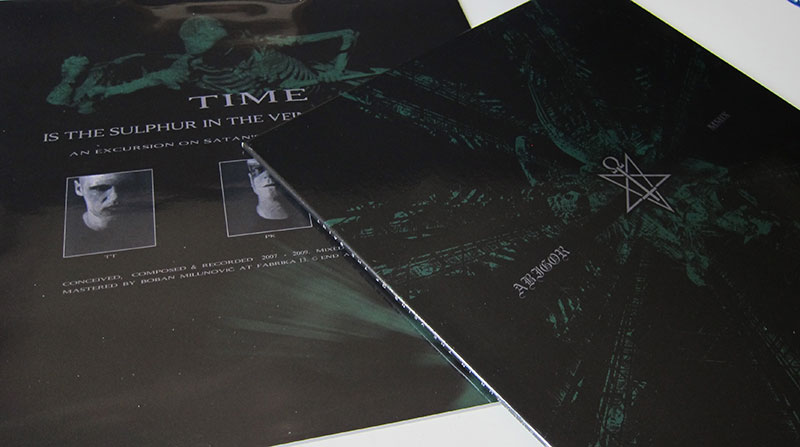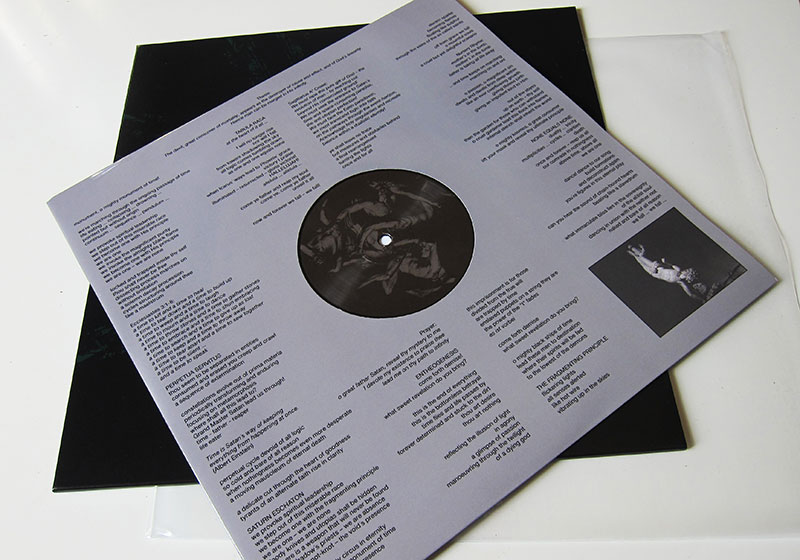 "Time Is The Sulphur In The Veins Of The Saint" 2018 LP
(EAL073, originally released 2009)

www.noevdia.com/news

store: www.noevdia.com/shop
sound: http://luzifer.bandcamp.com/track/cut-up-preview-time-is-the-sulphur-vinyl
January 2018
---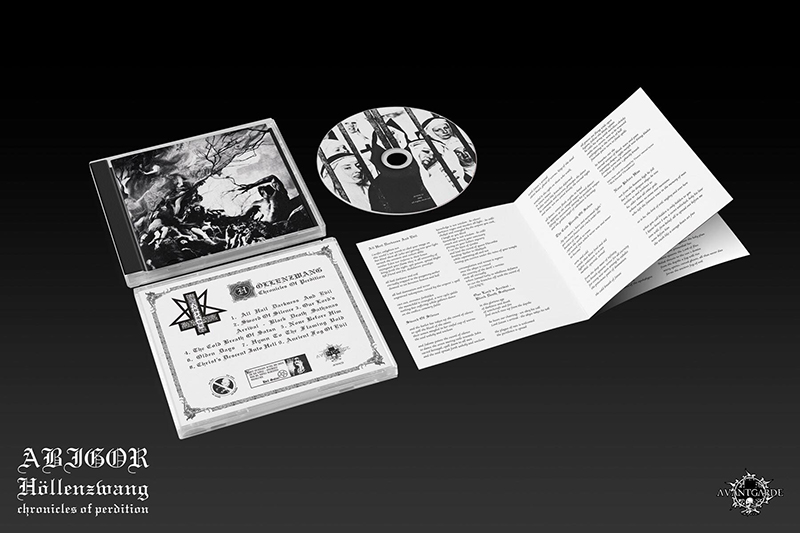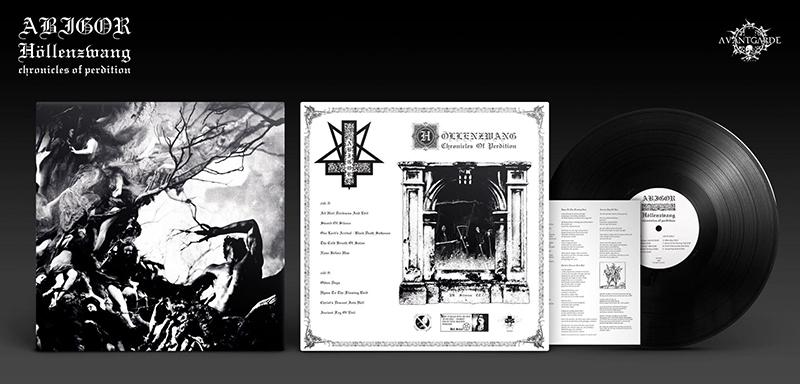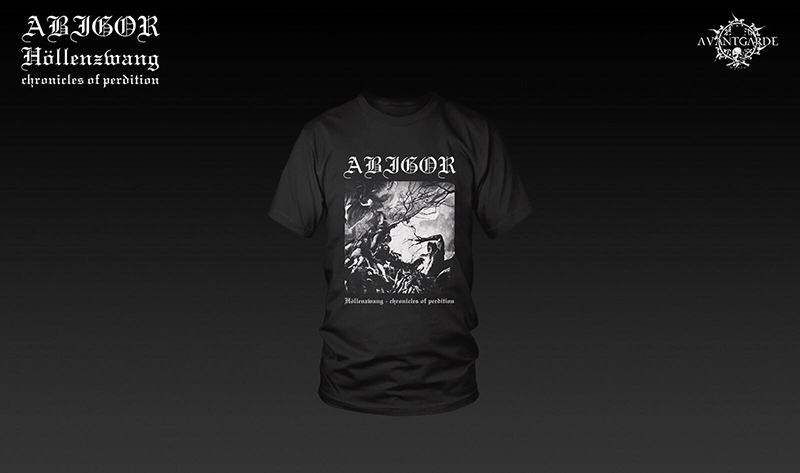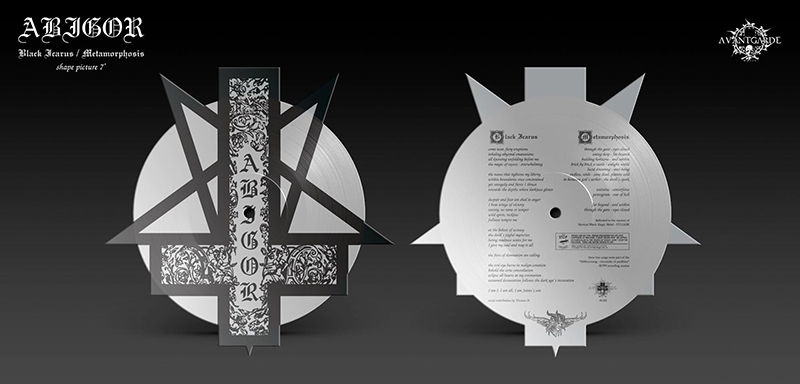 refering to AVANTGARDE MUSIC...
ABIGORs new album is now available on Spotify, iTunes and our own Bandcampsite:
iTunes link:
www.apple.co/2E1QQeF
Bandcamp link:
avantgardemusic.bandcamp.com
For those who are waiting for something "more physical",
keep an eye open here and in the store.
In the next days we will present all products covering the Höllenzwang release, including a special extra release for vinyl maniacs, the album t-shirt, and of course the album itself on cd and lp formats.

www.facebook.com/avantgardemusiclabel

These are the first previews for the LP and CD, to be accompanied by a T-shirt in good old screen print quality. We travel further back in time and fulfill nostalgic 1980s moods with a shape picture disc to decorate one´s cave, featuring the non-album songs "Black Icarus" and "Metamorphosis".
November 2017
---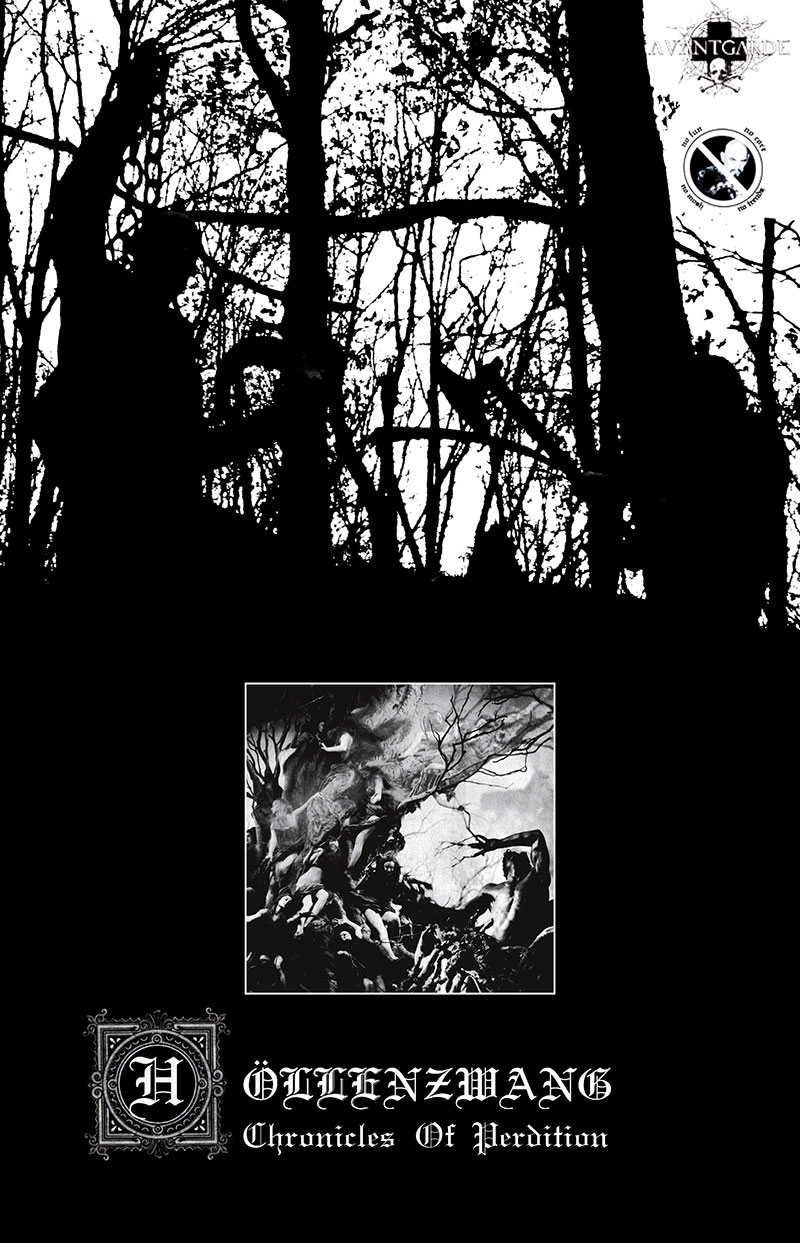 Höllenzwang - chronicles of perdition

is now being sent off to the pressing plant. True to our continuing refusal of commercial marketing, there won´t be any fancy youtube video, tons of merch or other promotion campaigns. This is the first glimpse of what you could expect on the forthcoming album - condensed to 36 minutes of pure aural evil.
The only noteworthy information to pass on is the underlying musical / technical concept of the album: there is no - not one single - additional guitar track recorded. No additional melody, no solo, no doubletracks. Instrumentally, we limited ourselves to record a rather natural and direct album consisting of 2 guitars, a bass and "blastbeat" free drums. To remember the original idea of early 90s Black Metal which always meant both - TRADITION and at the same time INNOVATION. The past is alive, the black flame burns bright - all hail darkness and evil!
https://luzifer.bandcamp.com/track/songpreviews-of-h-llenzwang